Chairs and Seating
---
Item # CBS 3
Best selling all purpose chair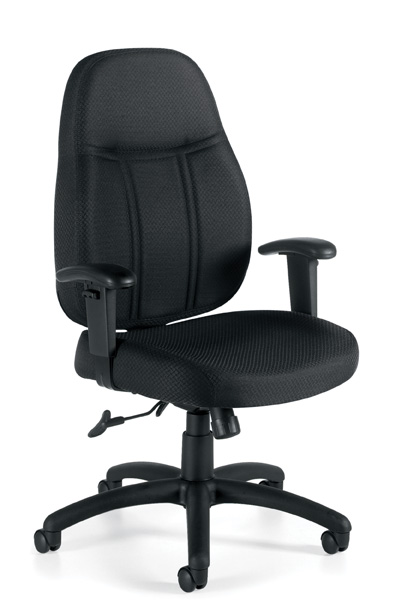 Scroll down for link to order
Our Price:
$189
Color/Finish:
Black Fabric
Size:
N.A.
Manufacturer:
Mfg. List Price:
$345

Choose this chair for these reasons:

Great price for a quality, comfortable chair with a 5 year warranty

Adjustable arm and seat height

In stock and ready to go - or have it shipped to you for no additional charge




* Durable, textured black

* Pneumatic seat height adjustment
* Height adjustable armrests
* Seat depth adjustment
* Tilt lock w tension adjustment
* Scuff resistant arched molded base
with twin wheel carpet casters
* 5 year warranty



One of our BEST SELLERS!
This chair is made in North America....It does not come from overseas!!
It comes with a 5 YEAR WARRANTY!
Sign up for Specials
---
Enter your email address to receive all news, updates, special offers and other discount information.